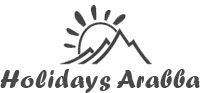 Summer & winter activity in the heart of Arabba - Hotel
MALITA
& Garni
SERENA
are your home on vacation!




Winter in Arabba - In the famous skiing area Dolomiti Superski
Arabba in the Veneto region offers a snow-covered landscape at the foot of the Marmolada and is the perfect destination for every winter sports lover
The Dolomiti Superski perfectly links the tracks of the Sellaronda to the majestic glacier of the Marmolada, an ideal landscape and scenery to spend your day on the Dolomites' snow.Kilometres of perfectly covered snow-tracks during the entire winter season, guarantee ski and mountain walking lovers, unforgettable and exciting experiences, in the landscape of the UNESCO Natural Heritage.

The ski plants Arabba-Portavescovo, only 100 metres away from the Hotel Malita, ensure maximum commodity and speed when transferring from the hotel to the tracks.
Arabba, positioned in the heart of the Dolomites, ensures the possibility to reach the nearby ski zone which is perfectly connected with the glacier of Marmolada and the valleys Val Badia, Val Gardena and Val di Fassa very quickly and efficiently.

The famous Sellaronda Tour, which includes the crossing of the mountain passes Pordoi, Campolongo, Sella and Gardena, definitely becomes a perfect occasion to get to know and appreciate the mountainous frame of the valleys that surround the majestic Sella Group.

The ice rink, skating to the sound of music or the motor sleigh circuit at the Rifugio del Plan are other ideal alternative enjoyments for those who prefer to spend the day away from the tracks.
If sport is not for you, Arabba offers various possibilities of enjoyment and leisure time activities, souvenir shops, typical pubs in the centre, an ideal way to spend a few hours by discovering the Ladin suburbs.