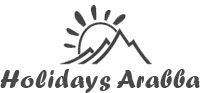 Summer & winter activity in the heart of Arabba - Hotel
MALITA
& Garni
SERENA
are your home on vacation!





History of the Hotel Malita and the Hotel Garnì Serena in Arabba
The story of the two hotels in Livinallongo del Col di Lana dates back to 1961 and is conditioned by the sensitivity and attention to detail of the family De Cassan
In 1961 De Cassan Gottardo decided to build a small boarding house with 10 bedrooms that was inaugurated in March 1963.

By 1970 the boarding house had become very popular for Italian and foreign clients. At that point the Pensione Malita was restored and modernized with the addition of 8 new rooms.
At De Cassan's death, the son Bellino and his wife Elia took over the business.

In 1978 they decided to make another addition to the structure. They added bathrooms in every room, built and furnished the bar, thanks to which the boarding house could offer a more complete service, both for the clients than for occasional tourists.

In 1981 another enlargement was done although shortly after the whole building was demolished (year 1991) in order to finally enlarge and restore the structure for the needs of this period. In 1995 a garage with 8 parking spots was added to the main structure. In addition hotel disposes of a new wellness centre which is very appreciated by all the clients.
The ex Pensione Malita, renamed Hotel Malita in 1991, is still run by Bellino and Elia, with the help of their son Luca and their daughters Serena and Lara.
In 2002 the De Cassan family decided to add a well-kept Bed & Breakfast to the Hotel Malita which they named Hotel Garnì Serena.